Is a hilly state in northeastern India. The name means "the abode of clouds" in Sanskrit . With crystal clear river waters and a whole lot number waterfalls emerging in the state the place is full of adventure and scenic beauty to behold by the visitor. 
​​​​​​​​​​​​​​
                                              Thlumuwi Stone Bridge
Mawlynnong is place well known to be the cleanliest village in the whole of Asia continent is situated in Meghalaya.  Lot of caving activity and water based sports can be experienced as the facilities are good .
Mawlynong Village
Sohra /Cherapunjee you can feel the scenic beauty of the falls and hillside fog misty scenery.
We do arrange customised tours for the same across the region.
​​​​​​
WEI SAW DONG FALLS
Umiam Lake  is a reservoir in the hills 15 km (9.3 mi) north of Shillong in the state of Meghalaya , India. The principal catchment area of the lake and dam is spread over 220 square km. 
The lake serves as a major tourist attraction for the state of Meghalaya. It is also a popular destination for water sport and adventure facilities. Tourists visit this spot for kayaking, water cycling, scooting, and boating.
UMIAM LAKE
Mawphlang Sacred Forest : 
Covering some 192 acres, the forest, nestled in the East Khasi Hills near Mawphlang village, has its roots steeped deep in the age-old religious beliefs, in which forests are regarded as a sacred entity. The local Khasi tribes have been preserving this forest for thousands of years, and believe it to be the abode of the local deity, called Labasa. The tribal people have a firm belief that Labasa protects this forest and their community from any mishap. The deity takes on the form of leopard or tiger, and protects the village.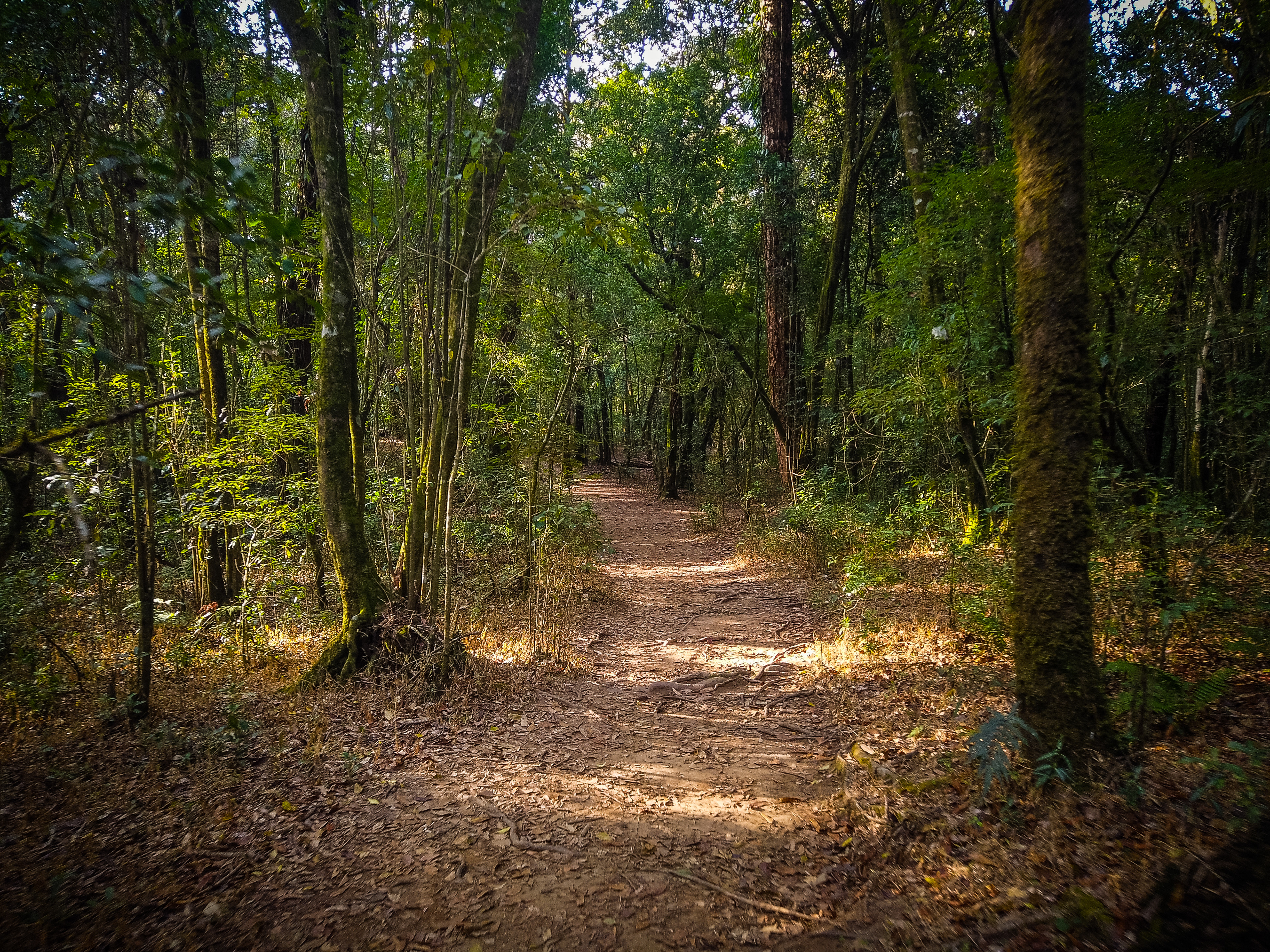 RUDAKSH SEEDS FOUND INSIDE THE FOREST 
DAVID SCOTT TRAIL TREK : 
The David Scott Trail, named after the British administrator David Scott is one of the oldest trekking routes in Meghalaya. 
The present-day David Scott Trail is a stretch of 16 km from Mawphlang to Lad Mawphlang and is a beautiful day hike. Beginning from the quaint Mawphlang village, the trail takes a winding route across the hills and valleys while ascending and descending at times. The beauty of Meghalaya's landscape can be seen fully here. The rolling green mountains, the valleys and crystal clear waters in the natural pools seem to be a part of wonderland.
​​​​​​​